Class 5
Welcome to Year 5!
Autumn Term 2021
Please note that Homework is set on a Friday. Maths books will be sent home to return on a Wednesday. Spellings will be handed out and stuck in planners, and set on Purple Mash, for a spelling test on Friday. Reading is set online on Purple Mash, with quiz questions to complete.
English
In our English lessons this term we will be basing our writing on the book 'Krindlekrax' by Philip Ridley.
Krindlekrax is a story about a dangerous creature, who lurks under the sewers of Lizard Street, and how Ruskin Splinter becomes the hero of the town!
We will be writing: a setting description, a persuasive letter, a recount, a character description and making our own news broadcasts.
Maths
In our Maths lessons this term we are covering a range of subjects, including place value and rounding, factors and multiples, written and mental calculations of the four operations and fractions.
We are continuing to use our Times Tables Rock Stars – please make sure you are practising regularly. We recommend at least 3 times a week.
Useful Links:
http://resources.woodlands-junior.kent.sch.uk/maths/
http://nrich.maths.org/frontpage
—————————————————————————————————
Theme
Our Theme this term is a geography based theme – 'The UK'. We will be studying the United Kingdom in detail, learning about it's position in the world.
We will also be studying the Ancient Egyptians in our history learning. We will be learning all about the Egyptian daily life and comparing it to our own. We will be looking at significant elements of Ancient Egyptian history, including hieroglyphs, the discovery of King Tutankhamun and mummification.
Your child has been set a home learning project to design and make an Ancient Egyptian Death Mask. They have been asked to find out why these were important. Projects are due on the week beginning 13/12/21. Please see below for additional information:
Your task is to design and make your own Ancient Egyptian Death Mask. There are some ideas provided below for inspiration. You can create your own design and build your model.
As you design your model, find out about Ancient Egyptian Death Masks. Some questions to consider include:
What are they and why were they used?
How were they decorated?
What were they made from?
What did Ancient Egyptians believe about life after death?
Useful links:
Ancient Egyptian death mask – Young Archaeologists' Club – Archaeology for you (yac-uk.org)
An introduction to Ancient Egypt – BBC Bitesize
Egyptian Death Masks Tutankhamun's burial funeral rites mummification Journey Afterlife (ancientegyptianfacts.com)
————————————————————————————————–
Science
Our Science topic this half term is 'Properties and changes of materials'. We will be investigating the different properties of different materials, and carrying out investigations looking at changing states of matter, and conductors and insulators.
Useful Websites:
http://www.bbc.co.uk/bitesize/ks2/science/
—————————————————————————————————–
Music
Our Music lessons continue to be delivered on a Tuesday afternoon. We are learning to read tablature and notation, and play a range of music on our guitars. This will be taught by Mr Doherty.
——————————————————————————————————
P.E
Our P.E  lessons this term will take place on Thursday and Friday. Thursday's lesson will be taught by Miss McGuinness and Mr Withers, covering Athletics skills and Hockey.
Friday's lesson will be swimming. Please make sure that your child brings suitable swimming kit, including swimsuit, towel, swim hat and that they come to school wearing their PE kits.
——————————————————————————————————
RE
Our Theme this term is 'Prayer'.
The children will be studying and questioning why and how Christians, Muslims and Jews pray.  We will be looking at artifacts and discussing their relevance, as well as writing their own prayers.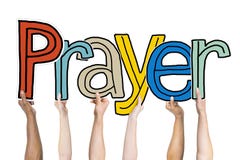 ———————————————————————————————————
French
This term we will be learning 'Numbers 1-60'. We will be learning to count to 60 in French, and learning about how to use numbers in different contexts, including dates and euros.
—————————————————————————————————————————
Art and Design/Design Technology
The children will be studying and creating their own art illusions, exploring and investigating how artists create perspective and foreshortening.  They will create their own art, playing with perspective and optical illusions.
————————————————————————————————————————–
Computing
This term , the pupils will begin our Purple Mash scheme looking at online safety. We will look at using reliable sources and how to protect our personal information and data to stay safe online.